Nutrition research reveals paths to weight loss and the secret life of fat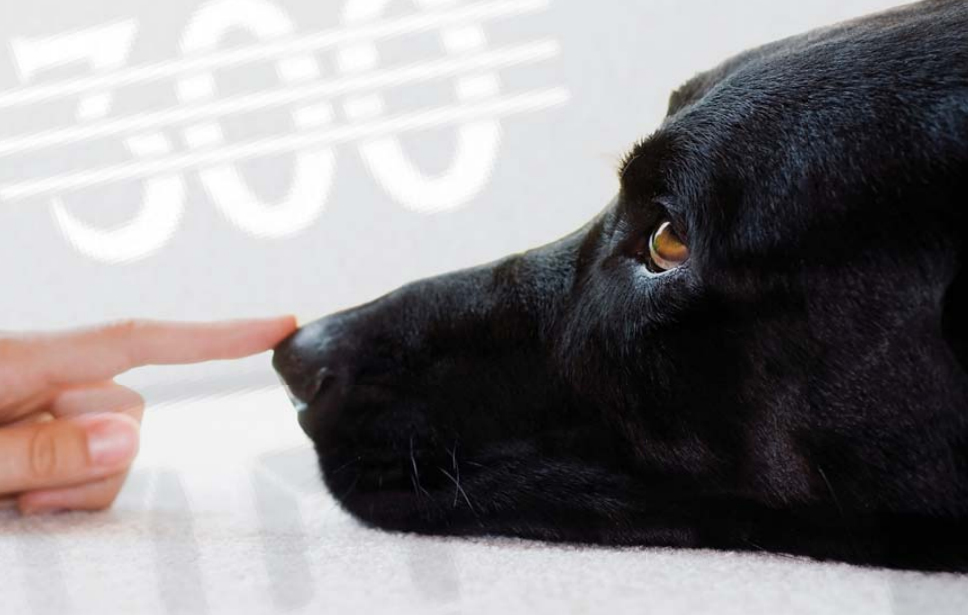 Americans are getting fatter and so are their pets. Following rising trends in human obesity, nearly half of pet dogs and cats weigh too much, and it's taking heavy tolls on their health. Cancer, diabetes, arthritis, and other bone and joint problems disproportionately plague overweight animals. Nutrition clinicians at Cornell's Companion Animal Hospital are helping downsize this growing problem by creating knowledge and solutions that could help humans and pets reach healthy weights.
"Obesity is the number one preventable health problem in veterinary medicine today," said Dr. Joseph Wakshlag, head of Cornell's nutrition and obesity management services. "Food equals love; people give treats, pets get fatter. Education and prevention are the only real tools against obesity."
Dr. Wakshlag's team of two resident trainees and one nutrition technician offers personalized nutritional support and weight-management planning for pets. Their clinical research has attracted sponsorship from Nestle Purina, a pet-food manufacturer that values new nutrition knowledge, resulting in three papers this year and several studies in progress.
The first proved pedometers attached to bungee cord collars can accurately count a dog's steps and used the technique to show that dogs that walk more stay fitter. The second paper used their pedometer methodology to demonstrate for the first time that exercising dogs could help them lose weight, and determined how many calories dogs can eat per 1,000 steps of walking while still trimming down.  Dr. Wakshlag uses his findings to develop intervention plans based on dog walking to prevent canine obesity.
The hospital's nutrition residents are expanding on Dr. Wakshlag's third study addressing a new finding that is changing the way veterinarians and human doctors look at fat.
"Historically people saw fat tissue as inert energy deposits," said Dr. Jason Gagne '09, second-year resident in the nutrition service. "Recently we've realized it acts more like endocrine tissue, releasing proteins called adipokines that activate the immune system and cause chronic inflammation. This can exacerbate many disease processes and lower insulin resistance, leading to diabetes. We're trying to learn which cells in fat tissue produce adipokines."
First-year resident Dr. Renee Streeter studies how heavy hounds handle hidden health hazards from pro-inflammatory proteins. Her research compares dogs' adipokine levels to their body conditions and the levels of anti-inflammatory omega three fatty acids in their blood. While most adipokines increase with body score (higher is fatter) and harm the body, one kind does the opposite.
"Adiponectin is the single beneficial thing released from fat," said Dr. Wakshlag. "Unlike other adipokines, it's an anti-inflammatory insulin sensitizer. An injection of adiponectin will make your insulin work better. When you're lean, you release a lot of it, when you're fat, you release a lot less. That's why you have to lose weight to become more sensitive to insulin."
In the nutrition team's clinical trials, inflammatory responses decreased due to lowering levels of bad adipokines after dogs lost weight.
"While most adipokines fell, we were surprised to find that canine adiponectin levels stayed the same. Dogs have much more adiponectin than cats or humans, no matter if they're fat or thin. This may be one reason why dogs are less prone to Type-II diabetes than other species."
Cornell's headway on the obesity battlefront owes its success largely to corporate sponsors investing in the future of healthy pets.
"Nestle Purina has been phenomenally generous," said Dr. Wakshlag. "They funded our pedometer-based weight-loss studies, Renee's study, and Jason's entire two-year residency. Proctor and Gamble, who makes Natura Products, IAMS, and Eukanuba, recently stepped up to fund Renee's 3 year residency program, with plans to make this a continual position for the Cornell University Hospital for Animals.
"These partnerships meet the rising demand for nutrition knowledge in the private and corporate sectors. Two Cornell veterinary alumni– Dr. Kurt Venator '03 of Nestle Purina and Dr. Susan Giovengo '91 of Proctor and Gamble – helped make our residencies possible.  These pet food companies know the value of having nutrition experts in hospitals and hope to help fight the obesity epidemic these future clinicians will face."