For four weeks this past fall over two dozen dairy veterinarians converged on a private farm in Sanhe City, 37 miles east of Beijing. Here in China's Heibei province, the Cornell University College of Veterinary Medicine has partnered with Huaxia Dairy as well as local Chinese educational, government, and agricultural institutions to lead an international collaboration that is benefiting animal health and food safety in China and beyond.
Cornell China Dairy Institute has provided hands-on continuing education to approximately 70 Chinese veterinarians and veterinary technicians since its launch in September 2010. During the four-week program, participants from across China attend morning lectures at Sanhe City Vocational Education College followed by afternoon hands-on training at the Huaxia Dairy farm taught by Cornell veterinarians, veterinary students, and lab technicians.
Revenue from the program goes to support the College's local dairy programs in New York State, including food-animal externships and the highly successful Summer Dairy Institute on which the China program is based.
"This is one of the few international veterinary education programs to offer live hands-on veterinary training as well as lecture-based instruction," said Dr. Lorin Warnick, associate dean for veterinary education at Cornell. "As agriculture and associated economies become increasingly globalized, the US has a growing interest in international disease management, food safety, and public health. The goals of the program are to advance clinical skills of veterinary staff and improve cattle care and welfare on Chinese dairy farms.  Our faculty and students benefit from seeing the dairy industry firsthand in the world's most populous country and one in which agricultural practices are changing rapidly."
Tailored to meet the current needs of the veterinary community in China, content integrates topics such as how to care for sick or injured cows, calf health and heifer-raising, dairy reproduction, and techniques for ensuring high quality milk production.
"The China dairy program is part of the College's global efforts and will help to transform animal health training in this region of the world," said Dean Michael Kotlikoff. "The global community is connected in ways that are critical to the health and well-being of animals, people, and the environment everywhere. Cornell is positioned well to help influence the direction veterinary medicine takes, in the United States and around the world."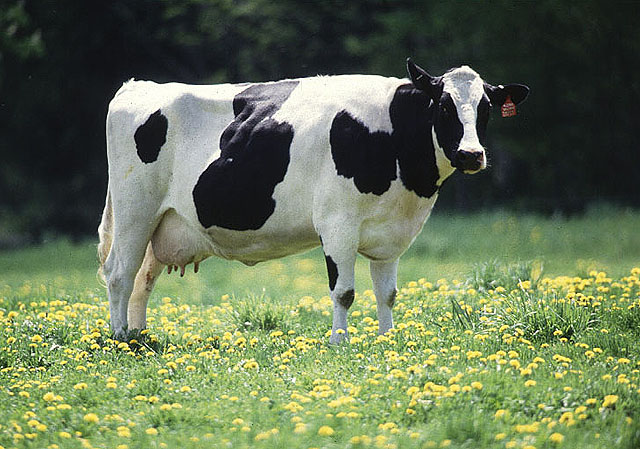 The timing is right for this type of initiative, according to Charles Shao, CEO of Huaxia Dairy Farm, who explained that China's dairy industry is presently in a growth phase.
"There is an intense desire to improve efficiency and production in China and to be able to support increased consumer demand for high quality milk and dairy products," said Shao. "This collaboration has the potential to have a strong impact on the delivery of veterinary services to dairy farms in China."
The program also supports goals outlined in the College's strategic plan, including finding opportunities to influence the standards for veterinary practice followed around the world and providing teaching opportunities for Cornell veterinary students who may be interested in a career in academia.
Josh Boyden '12 spent two weeks in China as a teaching assistant in October 2011.
"While faculty lectured in the mornings, employees would present us with cases and questions on the farm that demanded immediate attention," said Boyden, who plans to go into large-animal practice in the Northeast after graduation. "The chance to interact with enthusiastic employees and promote good on-farm practices helped reinforce the importance of basics and offered great perspective and personal satisfaction."
This year's teaching team also included teaching assistant Karen James '12; PhD student Dr. Soon Hon Cheong; alum Dr. Mark Thomas '97; and Drs. Lorin Warnick, Charles Guard, Daryl Nydam, Robert Gilbert, Rodrigo Bicalho, Gary Bennett, and Michael Zurakowski.
"As the program grows, so do the College's opportunities for international engagement," said Warnick. "Most participants are dairy farm staff, but we have also begun to see graduate students attending from the Chinese Agriculture University in Beijing. Feedback has been very positive about the value of the course material."
Support for the Cornell China Dairy Institute comes from student tuition, Huaxia Dairy, Pfizer Animal Health, the U.S. Grains Council, Alta Genetics, Land O' Lakes, Sanhe City Vocational Education College, and the Sanhe City government.
—
'Scopes Magazine
February 2012