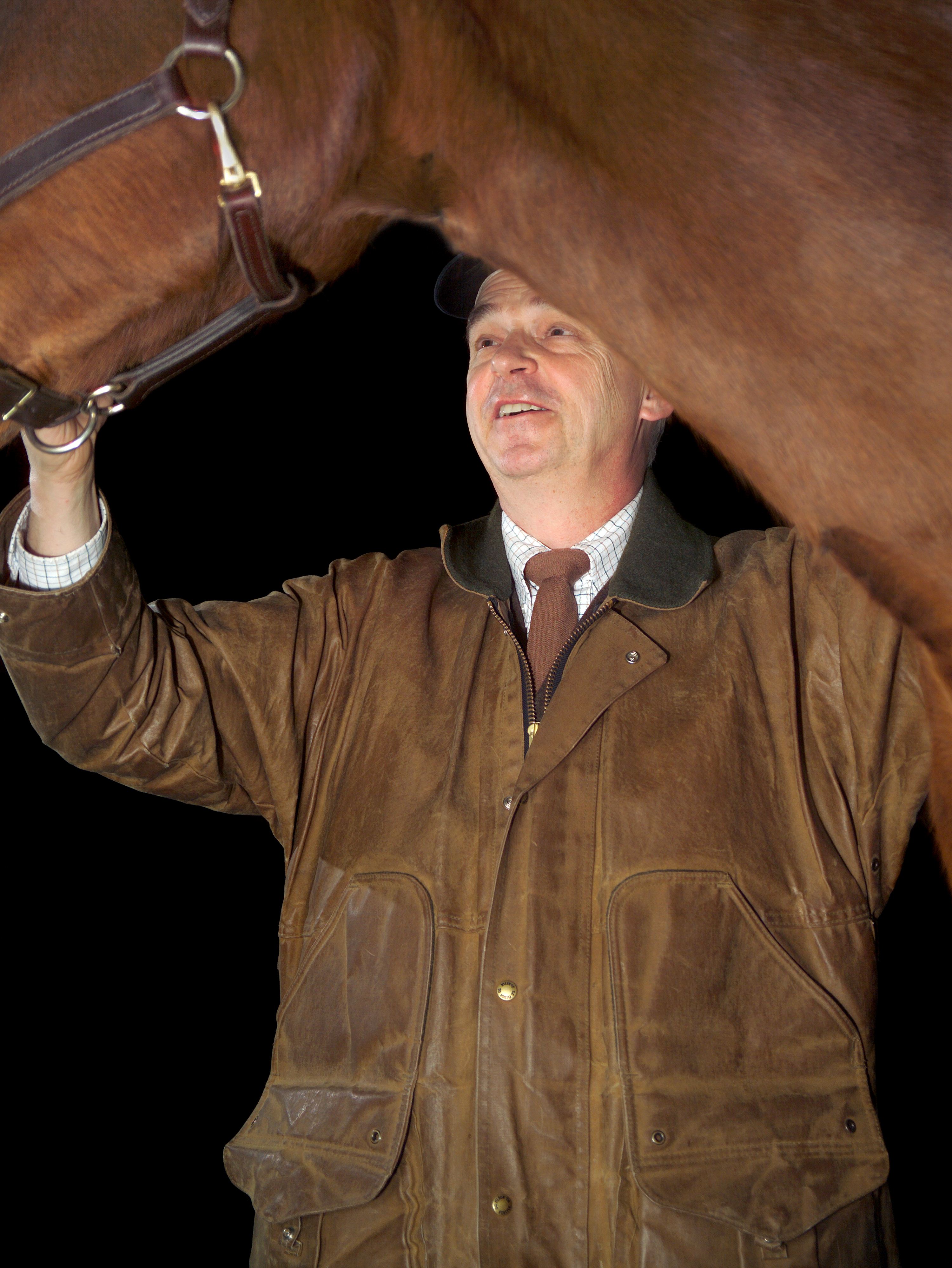 A paper on pregnancy immunology from the lab of Dr. Doug Antczak has been selected by the Faculty of 1000, placing his work in a library of the top two percent of published articles in biology and medicine.
According to its website, the Faculty of 1000 (F1000) identifies and evaluates the most important articles in biology and medical research publications. Articles are selected by a peer-nominated global faculty composed of the world's leading scientists and clinicians who rate chosen articles and explain their importance.
Antczak's paper, "Functions of ectopically transplanted invasive horse trophoblast," (Reproduction 2011 Mar. 9), was selected and evaluated by F1000 member Anthony Michael Carter.
"This paper advances understanding of how invasive trophoblast cells are able to establish endometrial cups in the mare," wrote Carter in an evaluation describing Antczak's discovery. Trophoblast cells, which form around embryos, can migrate to the uterus. In pregnant mares, these invading cells form ulcer-like structures in the uterus that produce equine gonadotropin. This hormone serves several functions in pregnancy including protecting the embryo from the mother's immune system.
"Our work may have practical application in equine practice, for example in the development of new methods to prevent unwanted estrus in competition mares," said Antczak. "It also has implications for biomedical use in the future, as a way to provide sustained delivery of biologically active molecules or drugs."
The project's lead scientist, Dr. Amanda de Mestre, was formerly a post-doctoral fellow in the Antczak lab, and is now a faculty member at the Royal Veterinary College in London. De Mestre's training included two distinct experiences at Cornell. While still a veterinary student in her native Australia, she spent a summer conducting research in the Antczak lab as a participant in Cornell's Leadership Program.
F1000's database provides both a repository for peer-rated high-impact biology articles and a social media forum for serious science. Its community features enable discussions to be built around the selected publications. Additional faculty members may evaluate and rate the article, and subscribers can post comments. Antczak will be able to join the conversation, providing follow-up notes concerning his article and responding to ideas put forth by commenters and evaluators.
"As a post-publication peer review service, we embrace the idea that the impact of your article can deepen and spread in unforeseen ways with community interaction," wrote Sarah Greene, Editor in Chief of the F1000, in a letter to Antczak announcing his inclusion. "Even your own reckoning of the article may advance toward further conclusions and result in new strategies and collaborations."
This research is part of a continuing program in equine pregnancy immunology at the Baker Institute for Animal Health that has been supported for many years by the Zweig Memorial Fund, the Dorothy Russell Havemeyer Foundation, and the National Institutes of Health.
~~~