First Indonesian to receive major fellowship will help save world's rarest rhinoceroses
Deep in the Indonesian rainforest on the island of Java roam the last of earth's most critically endangered large mammal species: the Javan rhinoceros. Once Asia's most widespread rhinoceroses, these secretive forest-dwellers disappeared altogether from the continent's mainland in October 2011, when the last individual was found dead in Vietnam with its horn chopped off by poachers. A single population of just 40 rhinoceroses survives in the western half of Java's Ujung Kulon National Park, cramped into a corner of the island that has reached its carrying capacity.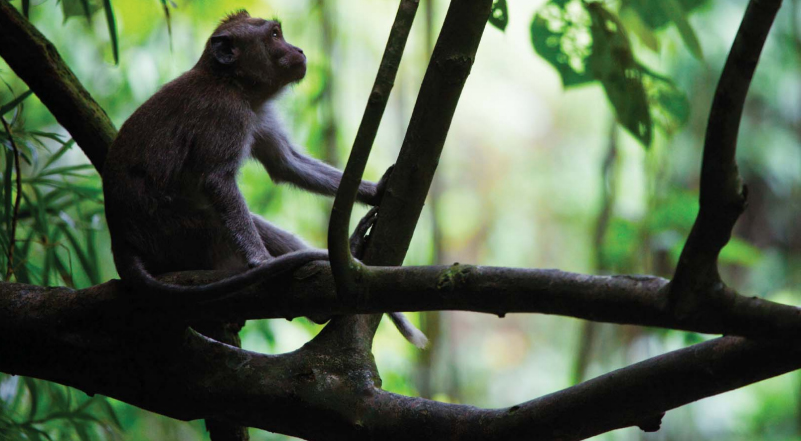 The Indonesian government recently endorsed a daring plan to expand the range of their emblem species by establishing a second population with more room to grow. Yet a major concern remains. The plan involves moving some rhinoceroses from the isolated westernmost tip of Java to the eastern side of the park—an area surrounded by 19 agricultural villages whose inhabitants rely on water buffalo to work their rice paddies. No fences limit the wanderings of these loosely managed buffalo, which regularly pass into the park and could spread diseases that would quickly decimate the rhino's population.
Cornell postdoc Dr. Kurnia Khairani has received a Fellowship Training Grant from the Morris Animal Foundation to address this problem. With the help of faculty and students at the College of Veterinary Medicine, Khairani is combining fieldwork in Indonesia with labwork and training at Cornell to improve the health and outlook of Javan rhinoceroses. It is the first time an Indonesian has received this prestigious award, and the first time a Cornell fellow will be trained in conservation medicine.
"Of the five rhinoceros species the Javan is the rarest, and Khairani's work is critical to its future," said Dr. Robin Radcliffe, director of the Cornell Conservation Medicine Program, one of the world's foremost experts working in rhino conservation. Radcliffe oversees the project and is excited by its possibilities. "Khairani herself is a major investment for conservation efforts in this region: she will take her Cornell training back to Indonesia and become a decision-maker in her own country. Cornell is involved in real-world conservation, training people who will use what they learn here to tackle new problems in the race to preserve biodiversity."
A postdoc in the laboratory of immunologist Dr. Julia Fellipe, Khairani will work under the joint mentorship of Fellipe and Radcliffe. Additional mentorship from epidemiologist Dr. Daryl Nydam and microbiologist Dr. Pat McDonough will round out Khairani's skills.
Conducting a preliminary health survey of village buffalo, Khairani found several diseases of concern to rhinoceroses, including blood parasites, salmonellosis, and leptospirosis. With highly infectious diseases such as SARS, West Nile Virus, and Avian Influenza making worldwide headlines for crossing species barriers and ecosystems, it is critical to get this historic move of the rarest rhinoceros right the first time. Khairani's ongoing survey will focus on hemorrhagic septicemia, a bacterial disease linked to four recorded die-offs of Javan rhinoceroses in the region. Khairani will determine the prevalence, distribution, and risk of contracting septicemia faced by the buffalo population; conduct questionnaire-based interviews with buffalo owners to determine management factors that might contribute to the regional epidemiology of the disease; and propose possible interventions.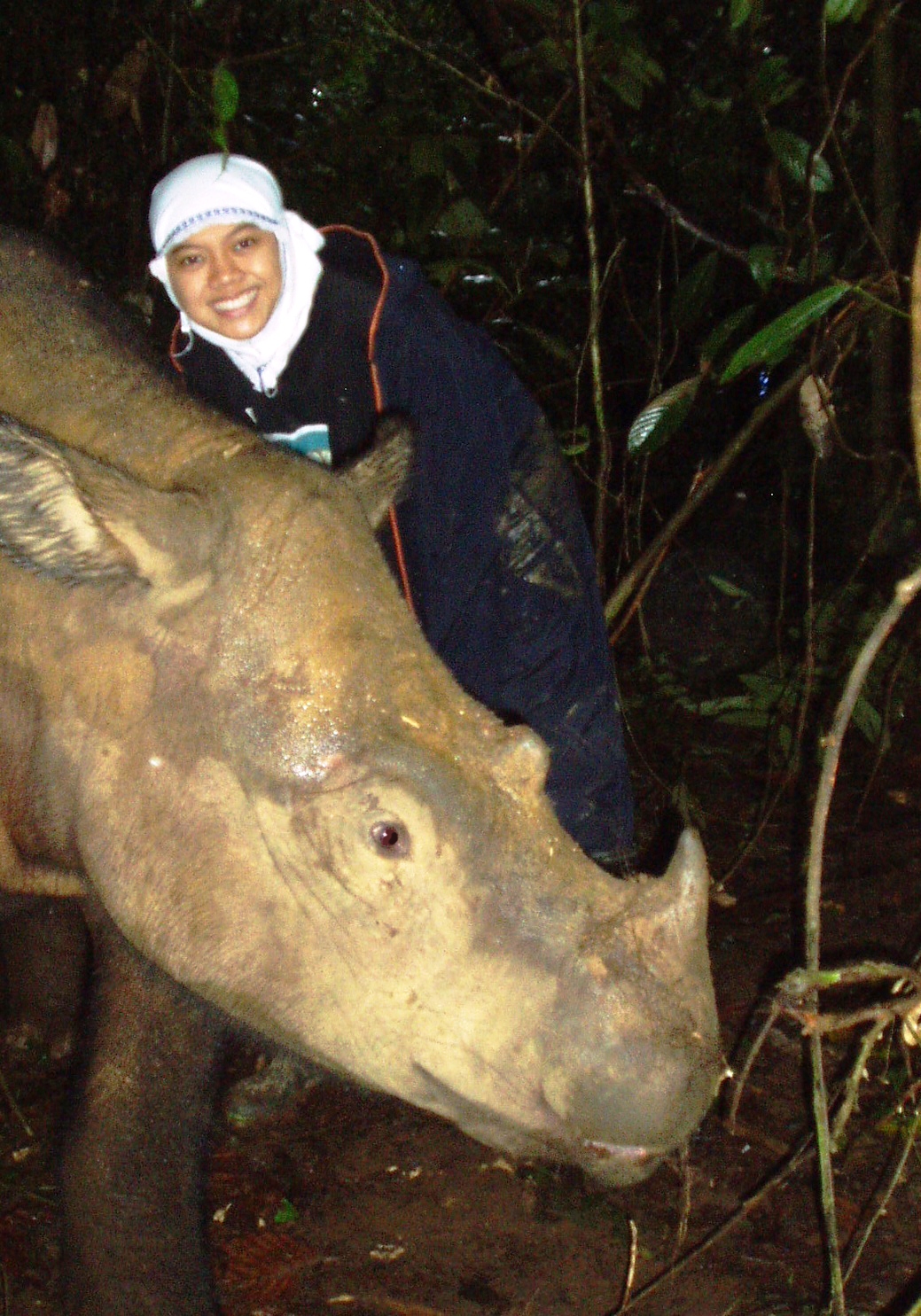 The project also involves outreach, educating local public health officers and villagers on septicemia diagnosis and management through hands-on training. It has also opened doors for Cornell veterinary students to gain valuable hands-on international experience, and several have already conducted internships in Indonesia with Khairani through Cornell's Conservation Medicine Program with funding by Expanding Horizons.

"Knowledge of the region's diseases will help veterinary officers improve the health of buffalo, a resource crucial to the region's economic vitality," said Khairani. "Healthier buffalo will enhance the well-being of local villagers while reducing their impact on the park. Improving our understanding of animal health in the area will help reduce the risk of disease transmission from livestock to rhinoceroses. This is essential to establishing a second habitat and population of the rare Javan rhinoceros, a crown jewel of Indonesia's amazing biodiversity."
—
'Scopes Magazine
February 2012