Two aspiring equine veterinarians at Cornell will soon start horse-healing careers
with less student debt, thanks to twin scholarship gifts. The Thoroughbred Charities of America (TCA) Endowment Board recently awarded two fourth-year students at the College of Veterinary Medicine $6,000 each to help offset the costs of education and ease their transition into equine practice.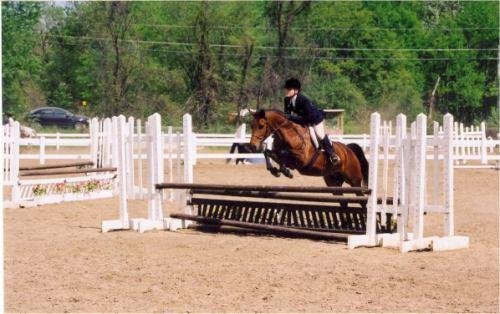 TCA's Endowment Board supports and promotes equine education and research by sponsoring scholarships in veterinary medicine and supporting organizations that are educating the public in the proper care of horses.
"We first started and continue a student scholarship program at the University of Pennsylvania, School of Veterinary Medicine and wanted to expand the program to other schools. Cornell was chosen for too many reasons to mention," said Dr. James Orsini '77, Associate Professor of Surgery and director of the Laminitis Institute at the University of Pennsylvania, who co-chairs TCA's endowment with Herb Moelis. "The scholarship program is an important component of our mission. Our goal is to support as many worthy students as possible at veterinary colleges across the United States and we hope to continue to do more."
Susan Shaffer '13 and Kaitlin Quirk '13 were selected by the Board to receive the award because of their outstanding academic success and strong interest in equine medicine. Born in Texas, Shaffer is an enthusiastic equestrienne planning to pursue equine practice. She gives regular tours for prospective students and has taken her interests abroad in various international service learning projects. Quirk grew up in Albany, N.Y. and studied animal science as an undergraduate at Cornell. An avid rider planning to pursue equine medicine, she is also interested in applying her veterinary training to international medicine and public health.
"We seek to support the best and brightest veterinary students with a financial need and who plan to work in equine practice, academic medicine, and related equine fields," said Orsini. "We want the next generation of equine veterinarians to be superbly trained and educated. We hope this scholarship will lighten the financial burden for these students' veterinary education so they can focus their passion on their careers helping horses."
—–
http://www.vet.cornell.edu/news/orsini.cfm